Backlinks..Backlinks..Backlinks..
We have heard it so many times now. What exactly is a backlink?
In simple words, a backlink is a virtual referral. Its the same as a physical referral but in a digital form. One website places a link to other website with a view to provide a useful resource for its visitors.
For example, an online toys company placing link to another toy selling website in case you don't find what you are looking for in that website. That way one toy company promotes another toy company for you to find what you are looking for.
Toy Website A links to Toy Website B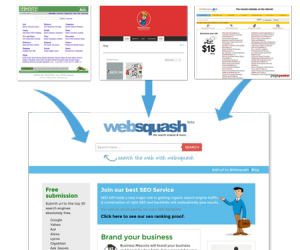 So now Toy Website B has one backlink which is coming from Toy Website A.
Now when the search engines crawls Toy Website A, it will find a link to Toy Website A, ( which is a virtual referral ). Search engine robots will mark Toy Website B as important as it is being referred by Toy Website A.
Now Imagine the same way Toy Website B gets backlinks from a lot of other websites? That means Toy Website B has multiple virtual referrals, this will make the search engine robots mark Toy Website B as more important as it finds lot of websites linking to it.
In short, search engine robots finds a lot of virtual referrals for Toy Website B and it assumes that it is an important website and in turn will RANK Toy Website B higher.
Backlinks are virtual referrals received from various websites. The more referrals you have, the higher will be your website ranking.
Why Backlinks are so important?
Search engines found a way to bypass people tricking them with basic optimization done on the pages to rank high. Giving grading through backlinks upto a certain extent eliminated the code hacks. It shows more genuineness for a website with more relevant backlinks.
Getting referrals in the form of backlinks is difficult, not everyone will get convinced to place a link on their site unless it has some real value to it. So if you can earn more relevant backlinks, it implies that you have a valuable website with useful information and content.
Changing codes on the website, keyword stuffing, fooling search engines are a thing of a past. There are a lot of external factors including backlinks which are more important in Ranking a website in the search engines.
There are different types of backlinks, many of which are not helpful in search engine ranking process, infact they do penalize your site. I will talk about different types of backlinks in my next post.
Hope you enjoyed reading my post. Please share your comments.
If you need quality backlinks, visit here