With growing number of websites, businesses getting online, big funded websites, it looks very difficult to gain some existence online for a new online venture. The online industry has a lot to offer to everyone, working on the right steps will undoubtedly bring a positive outcome.
There are a lot of things you can do to promote your business online. Here are a few which we have been using with success over the past years. Don't get stressed out with the numbers, do one thing at a time.
1.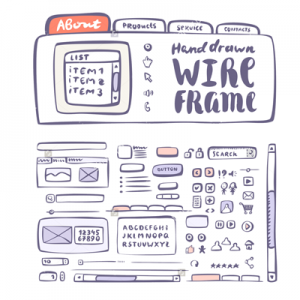 Start from having a well structured design of the website. Keep it search engine friendly and in accordance with the responsive guidelines. Remember, a site properly designed taking into consideration the search engine guidelines is half work done.
Too cluttered website with irregular flow of information without proper index will confuse the visitor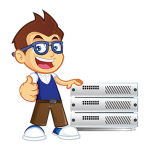 s as well as the search engines.
2. Select a good reliable webhosting company, it is very important that your website uptime is excellent. You dont want to lose visitors, or search engine indexing because of lousy server uptimes. Though it seems not so important, good webhosting plays a key role in website success.
3.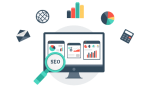 Once the website is up and online, have it analyzed for free at www.webdumbos.com, It will give you a todo list to be implemented on your website to make it search engine friendly and rank well in the search engines.
4.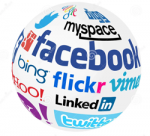 Start with social promotion of your website in Google+, Facebook, LinkedIn, Instagram, Pinterest. Create your business Google Plus profile page, Facebook business page etc. Add images, videos to your social media accounts, share them to your friends, colleagues. Add social sharing buttons on your website pages. Apart from getting benefit in search engine rankings, promoting in social media will also give direct traffic to your site. The more Facebook shares & likes, Google Shares, Linkedin shares pays off tremendously.
5.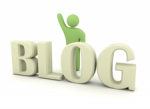 Have a blog on your site, having a blog let's you publish latest developments of your business plus post articles which will be beneficial to the people. Preferable blog address is blog.yoursite.com
6.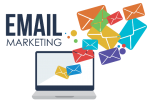 Collect email addresses from your website, let interested visitors subscribe to your mails. Its always beneficial to keep in touch through emails. That way you can promote your products or services or you can share news about your business to the subscribers.
Having an in-house email system is beneficial and very cost effective.
7.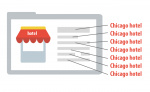 Don't over stuff your website pages with keywords to manipulate, just keep it simple and useful.
Remember, you have to provide products and services useful to the people, google has the simplest website design, they offer utility, usability, that's the reason they are ahead and people revisit then every day.
There is not alternative to quality service, if you do, people will keep coming back to you.
8.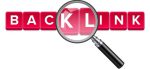 Create backlinks to your site,  offer people some freebie in return for placing your backlinks. Use the most relevant keywords and keyphrase as the anchor text for the backlinks. Anchor texts adds meaning to the link, if a link says "Webdesign Company", it suggests search engines that the link goes to a webdesigning company.
9.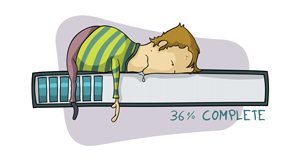 Check the loading time of your website, make sure you are using optimized fast loading images, cache etc. Having bad loading time will not only woo away the visitors but also search engines will give your site less priority over others.
10. Naming pages is an important thing, make sure you name the pages as per the relevant keywords and keyphrase. For example if your page talks about "3d printing techniques", name the page as 3d-printing-techniques", this way search engines gives it a priority over other.
11.
Once your site is listed in the search engines, make sure all the pages you want are indexed. Search for site:yourcompany.com on Google and it will list all the pages indexed. If you feel some important pages are not listed or indexed, you can work on that.
12.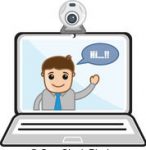 Create a video about your business , service or product. Upload the video on YouTube, insert it on your site. Add video sharing capability, that way viewers can share your video.
Videos are the best way to communicate with your prospects, they are more engaging and conveys the objective more clearly. The possibility of lead conversion to sales multiplies to a few folds with video marketing.
13. Implement Google Analytics to review the high performing pages and correct the low performing pages.
Important: Please note that website promotion is a slow process, unless you are spending a lot of money everymonth. Please be patient with the process, getting immediate traffic from the search engines is a thing of past, consistent efforts in the right direction will reap the fruits for a very very long time.
Always provide better services / products than your competition, if you cannot provide better, at-least do things differently.
I wish you all the very best.