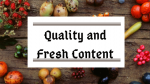 There are several factors that decide whether or not a knowledge base can benefit you or not. The main factor is the quality of the articles found in it. Since the article is the main building block of a knowledge base, how effective and well-written it is determined how effective the knowledge base will be as a whole.
This is why we will throw light on how to write a quality knowledge base article. The end goal is to provide concise and helpful content, crafted for the sole purpose of assisting customers and resolving issues. This content has to provide them with quick applicable solutions or advice, followed by examples when needed.
Write from the Customer's Point of View
Writing knowledge base articles from the customer's point of view is an important step towards creating effective content. In order to do so, you have to know who your customers are, what are the common problems and questions they like to ask. Most customers are not experts who understand company's products or services in detail. This is why an article has to be written in an easy to understand style. So, complex sentences and professional terminology should be avoided as much as possible.
Knowledge base software can provide a useful analysis of customer search inquiries. This can be used to build up a keyword base, hence you should keep in mind when writing articles, titles and subheadings.
Provide Guidance for Each Step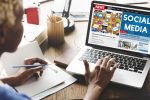 During the process of writing a knowledge base article, it is best to assume that the customer is completely unfamiliar about what he or she is reading. So, instead of telling them what to do, it is better to break it down into steps and describe each step. Additionally, any information that requires previous knowledge can be added by using some of the many features of knowledge base software, such as context sensitive help. By doing so, you will be able to help customers avoid any roadblocks along the way and prevent them from immediately contacting the customer support department.
Making wrong assumptions about the customer's level of knowledge will result in ineffective help documentation.
Write Applicable Information
It is important to understand that, at the point when a customer comes to look for help, he or she is already frustrated. He or she wants to read something that will lead to an immediate resolution of the problem. This is why articles have to be short and contain concise, applicable information. You can use bulleted points and focus on short, lead-in paragraphs.
A solution hiding in the middle of a paragraph can be overseen. This has to be avoided in order to provide a delightful user experience.
Always Ensure Information Provided is Correct and Complete

Real help relies on facts. There is nothing more annoying than reading something that doesn't apply to the product or service in question. Now, it is understandable that some solution can be changed over time and this might make the information in the knowledge base article obsolete. But, this can be resolved by editing and updating existing article(s). This is easily achievable through the knowledge base software interface.
It is also important to make sure every article withholds complete information. Superficial help documentation has no value whatsoever. The solution to a problem offered in the article's headline has to be provided by the end of it. By covering each topic in-depth, you will avoid ambiguity. Finding everything on one page is another benefit of writing in-depth articles.
Attach Relevant Links, Images and/or Videos
Information presented via images and video is more effective than text. But, when you combine text, images, and video, it helps you create greater impact. The role of images and videos in an article is to help customers understand and follow the said instructions in the right order. For example, when you are explaining a solution for a software related issue, you can use screenshots whenever there's a certain button the customer needs to click on.
The links that lead to relevant articles are also a useful addition. This customer won't need to search for unfamiliar terms but jump to the explanation or guide linked in the original article.
Organize the Article
This will allow users to quickly see what the article is all about. They can skim it in a matter of seconds and, once they start reading it, nothing will distract them. So, how to achieve this? Good organization skills start from the article title itself. Simple article titles that include operative phrases are the way to go. With long articles, you can provide a table of content where each headline is linked, so that customers can immediately jump to their section of interest.
By following this set of rules, you will be able to create powerful help documentation. By providing your customers with a self-service solution, you will increase customer satisfaction, retention rates and also increase ticket deflection. Customer support agents will be able to focus on more complicated tasks at hand and help customers who are in a dire need for a solution.
Bonus tip: By using the analysis and metric features of knowledge base software, you can identify the articles that got the most hits. This way, you can identify hot spots that deserve more attention, so that you can improve your products, services, and your customer service.