Rank on Google's First Search with These 6 Tips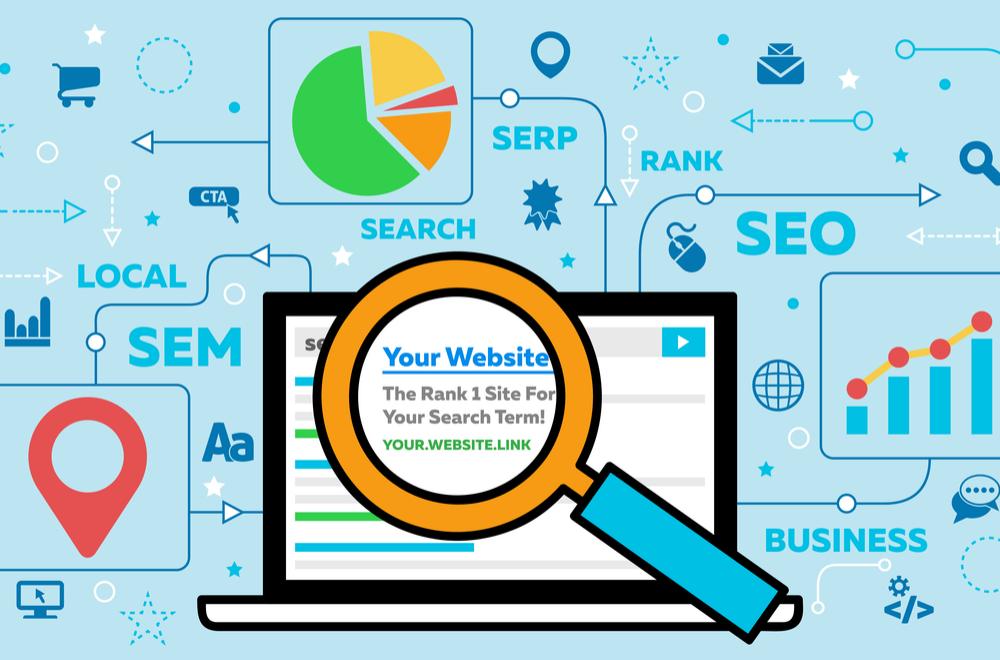 Where is the best place to bury a website you don't want people to find? On the second page of Google's search results!
Research says 75% of web users never look beyond the first page of Google search results as they most likely get all the information they need there. That's why serious websites make sure they absolutely have no business anywhere on Google SERPs except the first page.
Having their website appear on the first of Google's search engine results page is the dream of every website owner. Fortunately, there are a number of things any serious website owner can do to make this happen.
Build trust with quality links
Links are like the currency of the web. They tell Google that your website is credible and should be taken seriously. Every time content on your website is linked to, it shows that you provide relevant content to users on the internet. This is why link building is an important factor in Google's search engine algorithm.
It is important to point out that link building here refers to quality links to reputable websites, not the automated tools that allow you to create thousands of links in minutes. Using methods like these can attract Google penalty on your website.
Think about a site like https://www.nytimes.com/ linking to content on your website. It will certainly shoot up your search page ranking as that automatically tells Google algorithms that your website is relevant. Regularly creating high quality and useful content is the most effective and simple link building method.
Build relevance with social media engagement
Social media is an integral tool in every business marketing strategy today; as an ever increasing number of people spend hours on digital media platforms, making connections and keeping track of trends. This makes easily one of the cheapest yet most effective branding/promotion tools for your business to improve your customer base and increase your market share.
Google also considers social media engagement as a signal for ranking websites. SEO expert and CEO of Marketers Center, Andrew Scherer says the more content on your website is liked, shared or commented on, the better your chances of getting noticed by Google.
"Your level of social media engagement correlates with the amount of your organic click through rates (CTR). Therefore it is important that you spend more time on your social media profiles connecting with your customers and creating value for your business," He explained.
Optimize for local SEO
Optimizing your site for local SEO helps put your business firmly in the face of your business customers and potential customers; and make your business rank locally in search engine results page.
For instance, if you have a restaurant in downtown Chicago and you offer prime rib roast on your menu; when you optimize your restaurant for local SEO and people search for "Prime rib roast in downtown Chicago", your business will be among the list that comes up on the search result page.
Optimizing your business for local SEO increases your chances of being found by customers who need the specific product or service your business offers.
A good place to start is on Google My Business. But you will need to provide a bit of information and good content/features to ensure your business gets maximum exposure. These include:
A detailed and unique description of your business and what it offers
Selecting the right category
Opening and closing times
Lots of high quality pictures
A phone number and physical address
Constant updates.
Local SEO provides one of the easiest ways for customers to leave reviews and this is very vital for local businesses.
Optimize for voice search
Google's voice search queries have risen tremendously since its early days; and for several reasons. It can be a bit of a hassle performing a task at work and typing a query on your mobile phone. It is also quite dangerous and unadvisable to type on a phone while driving. It is more convenient and safe for people to just ask their phones what they need and wait for answers to come up.
And because Google is constantly improving its search engine to understand words, superlatives and complex sentences, it makes it easier to use voice search to carry out searches.
To dominate Google's first page, you should optimize your website for voice search queries. The key is to provide content that directly answers questions. Use lots of relevant keywords in your content – keywords that would typically appear in a sentence than in the language people use when typing.
Step up your mobile game
Today, mobile searches are far outpacing desktop searches and Google is very much focused on mobile optimization. If your website looks good and is easy to navigate on desktop but does not do so on mobile, then you are effectively burying yourself in Google's result back pages.
Having your website optimized for mobile improves your users' experience and this is an key factor in Google search page ranking algorithm. Google likes websites that give users what they want in the quickest and most uncomplicated manner, which is one of the reasons a mobile responsive website will get a higher page rank than a non responsive one.
It is a good idea to read up on Google's AMP. It will help you understand how a mobile friendly website affects your website's visibility.
Write long and rich content
One of the battles Google constantly engage in is against thin content. These are content without significant relevance. Thin content are not only short in length, but also short in value. It can be rather hard to cover every aspect of your topic when you are restricting your content to 500 words. Even 1000 word articles will find it tough competing with those who write more.
One study discovered that the first page of Google SERP has content of 2000 words and above at the top spots. In fact, blog posts and articles that rank high on Google are almost always in excess of 2000 words. However, they are highly relevant and not superfluous.
It is not simply enough to write a lengthy content, it has to be written in such a way that it is well received and understood by the target readers. The popular phrase "content is king" is still significant today as it was when it was coined.
On final note, moving your website from obscurity to the first page of Google search engine results will not happen overnight. But with the right knowledge, patience and dedication, you will definitely arrive there. Good luck.