10 Powerful business tools to maximize productivity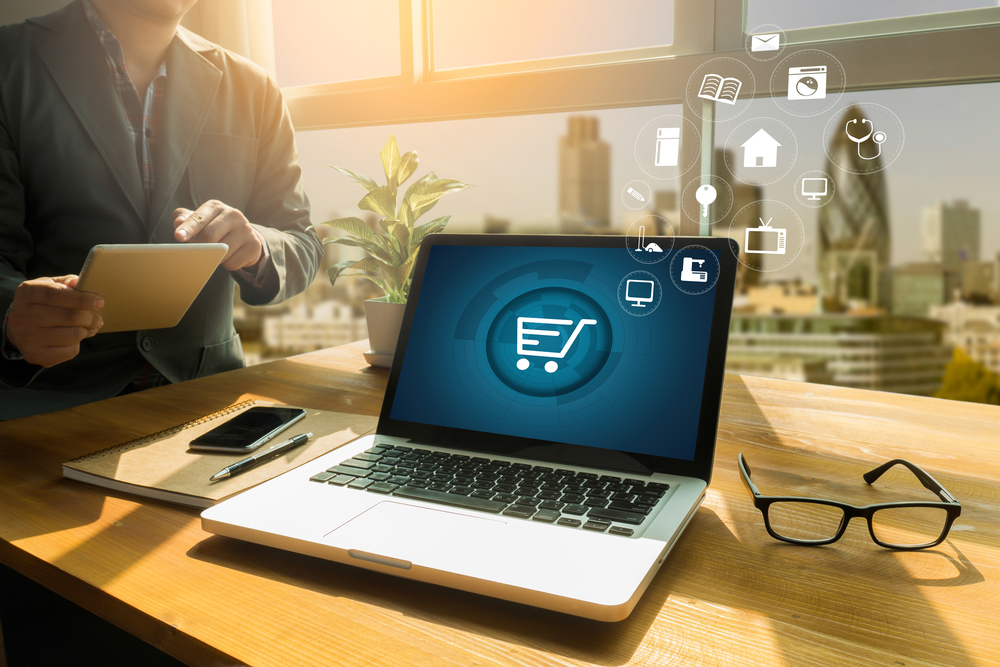 Productivity in business is not just determined by the quality of your workforce or strategies, the use of business tools plays a vital role. These tools make it easier to do business and profit from it. Unfortunately, not many businesses utilise the tools available to them.
A copywriting agency, for instance, would perform better using tools that aid copywriting. Tools such as Copyscape, which is used to ensure that copy is not plagiarised and Grammarly, to ensure that only correct and readable grammar is used. There are many other tools that could be used in this field, and it is the same for other fields.
While it is important to create strategies and plans to attain business growth, it is also important to determine which tools to use to drive this. This post features some of the best business tools, the functionality of which is applicable to all types of business. Deploying them in day-to-day activities will have a positive impact on your business.
Shopify
This is especially for businesses that plan to run an ecommerce store. Shopify provides a great platform that enables an effective online shopping experience. It is incredibly easy to set up on Shopify with just a few simple clicks and data, and you can host on your own custom domain.
Shopify also lets you sell products directly on Facebook, Twitter, and Pinterest due to its integration with these tools. And you can embed shopping carts on your website too.
With an asking price of $29 per month, Shopify offers a better alternative to the stressful process of building a custom store on your website.
Google analytics
You can't maximise productivity online without useful data to guide you. Google analytics gives you all the relevant information, and keeps you updated on how well your marketing strategy is performing. The results will inform whether it's best to continue with a strategy or tweak things a little.
Google analytics lets you know:
Where your visitors are from
Which pages are visited the most
Relevant keywords to use for best results
Insights into competitor's traffic.
Mint
Mint is a great tool that you can use to manage all your accounting needs. From budget planning to tracking bills and settling them as at when due, and generally managing your money.
Mint makes it easier to manage your funds and allocate resources to projects. You can easily monitor spending and schedule payments ahead of time. Staff salaries for instance, Mint allows you to manage these payments.
Mint also provides personalised tips on a daily basis to help you make the best financial decisions.
Freelancer
Sometimes, when you get a barrage of jobs to complete for clients with little time and few hands to get it done, and this is where outsourcing is a viable option. Outsourcing jobs is not a new phenomenon in the business world and Freelancer makes it even better.
You just create a project explaining what you want, the deadline, and how much you're willing to pay. Freelancers will bid for it.
The beauty about it is that you can choose whose bid to accept, and you will more than likely spend less. Spending less doesn't mean you would end up getting less value and you can choose not to release funds until the work meets your standards.
Freelancer also runs competency tests for freelancers so you can be sure to find the best hands for your projects.
Wix
Wix is one of the best platforms that you can use to build a website for free. You don't need to have any coding skill or experience to pull this off. With hundreds of templates, galleries, and other features you're just clicks away from having your own online space.
If you are a small business just starting out, using this free website builder will be to your advantage. No need to pay anyone to build a site for you. To complement your website as a marketing tool, add personalised emails to your domain name by using one of the best email hosting tools available like www.freeparking.co.nz/email/.
Some of the key features of Wix are:
Customisable designs
Website analytics
Free templates
Social feed
AI-aided design
Skype
Skype's free voice and video calls functionality is the biggest attraction to businesses globally. It is uses include communicating with team members, holding meetings with clients and conducting interviews.
This tool is very useful for businesses with clients who are based outside the country because it offers a cheaper alternative to regular phone calls. Despite the fact that many social media tools now have voice and video calling features, Skype retains its spot as a favourite in the corporate world.
pCloud
Since the introduction of cloud storage many businesses have embraced its use. Cloud storage is a far more efficient way to store data and retrieve it whenever it is needed. pCloud provides an amazing platform for this.
Some of the benefits of using cloud storage are:
Security: With cloud storage the chances of losing your precious data are greatly reduced. There are systems in place to forestall hardware failure or breaches.
Easy sharing: It is easier to share documents with clients, staff and anyone else who needs it at the touch of a button.
Accessible anywhere and anytime: Unlike physical storage, cloud storage allows users to access data from anywhere and at any time.
Peace of mind: If you lose important documents that were already backed up in the cloud, you can simply download them again, and you don't have to worry about losing cloud data.
Engagebay
This is sales and marketing software that has the capacity to grow businesses. The tool is built to give businesses an edge as they try to improve engagement and conversions. Some of its functionality includes:
Marketing automation
Landing page builder
Customer information panel
Email marketing
Social media (Linkedin)
Linkedin, unarguably, tops the list as the social media platform that provides entrepreneurs with the opportunity to sell themselves. Little wonder most people refer to this tool for more information about businesses.
It can be used to network with other professionals, share some of the accomplishments of a business, and post content that resonates with what a business has to offer. Linkedin is also an ideal place to source prospective employees who share a company's vision and have the requisite skills.
Weekplan
Weekplan is a task planner/time management tool that helps businesses organise their tasks and get them done. Tasks can be marked as urgent and placed on a priority list and this helps businesses meet targets and deadlines. Weekplan also provides a review at the end of each week to measure performance.
In Conclusion
Using business tools to facilitate business operations is the way to make your business more efficient. These tools are built to improve efficiency and productivity in business. What other business tools do you think are worth using? Please feel free to share with us in the comments section.